Thijs Jurgens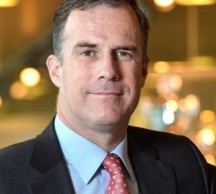 Vice President Innovation
Shell International Petroleum Co. Ltd
Thijs Jurgens has been the VP Innovation for Shell since 2012, leading open innovation practices for programmes like Shell GameChanger, Shell Technology Ventures and Shell TechWorks.
He spent the previous few years in Shell's headquarters in The Hague as the Senior Advisor to the Executive Committee, focusing on Europe and Sub-Saharan Africa, and as a Director of Shell International.
Prior to that, Thijs held various technical and managerial positions in Europe and Middle East North Africa, e.g. as the General Manager and Managing Director of BAPETCO, the joint venture between the State and Shell, which is active in exploration and production of hydrocarbons in Egypt.
Thijs holds a PhD in Physics from Leiden University in The Netherlands and the Commissariat à L'Energie Atomique of France.
Back to Speakers