Richard Dobbs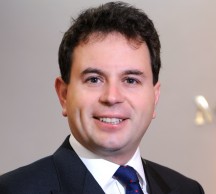 Director
McKinsey Global Institute
Richard Dobbs is a Director of the McKinsey Global Institute, McKinsey & Company's economics and business research arm, and Director (Senior Partner) of McKinsey, based in London.
Dichard has served clients around the world in a variety of industries, ranging from high tech and financial services to petroleum, utilities, and the public sector. Clients include one of the largest Asian conglomerates, a European rail system, a global oil major and the top ranked airport.
Before joining McKinsey in 1988, Richard received a B.A. in engineering, economics, and management at Oxford University, where he obtained a first-class degree and won the Metal Box and Lubbock Prizes. He was sponsored by Shell UK during his studies and worked for Shell's North Sea exploration and production business. He also holds an M.B.A. from Stanford Business School, where he was a Fulbright Scholar. He graduated from this course as an Arjay Miller Scholar and won the Robichek Award for Finance. He is an associate fellow of the Saïd Business School at Oxford University, where he has taught the valuation elective, an adjunct lecturer at Tsinghua University, and on the advisory board of KAIST Business School.
Back to Speakers