Amir Mizroch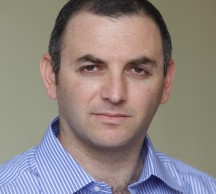 Tech editor EMEA
The Wall Street Journal
Amir Mizroch is Technology Editor for Europe, the Middle East and Africa for The Wall Street Journal.  Based in London, Amir is in charge of tech coverage for all platforms during European hours.
Amir was born just outside of Tel Aviv and raised in South Africa, graduating from Rhodes University in Grahamstown in 1997 with a BA in Journalism and Media Studies.
After graduating, he worked as an investigative news producer at the Mail & Guardian television in Johannesburg.  In 2002, Amir joined the Jerusalem Post, where he managed the online newsroom, then headed up the paper's news division before being appointed executive editor. In 2011, Amir joined Israel Hayom, the country's biggest circulation paper, where he started up the English online edition, while hosting a daily news talk show in Tel Aviv.
Back to Speakers